Abilitare la deduplica in Windows 2012 R2
Una delle funzioni più interessanti inserite in Windows 2012 è la funzione di deduplica, che permette di risparmiare parecchio spazio disco.
Basics: come funziona?
La deduplica permette di migliorare l'efficienza individuando blocchi identici di dati e sostituendoli con riferimenti a un singolo blocco condiviso, dopo aver eseguito un controllo di verifica a livello di byte. Questa tecnica consente di ridurre i requisiti di capacità storage eliminando i blocchi di dati ridondanti che si trovano nel medesimo volume o LUN.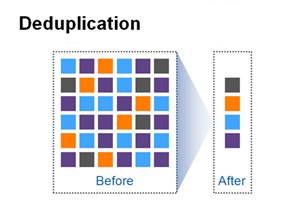 Vantaggi della deduplica dei dati
L'eliminazione dei dati ridondanti consente di ridurre significativamente i requisiti di storage e di migliorare l'efficienza della larghezza di banda. Poiché i costi dello storage primario si sono gradualmente ridotti, le aziende archiviano generalmente versioni diverse delle stesse informazioni, affinché i nuovi utenti possano riutilizzare il lavoro precedentemente eseguito. Alcune operazioni, come il backup, memorizzano informazioni estremamente ridondanti.
Da un lato la deduplica riduce i costi di storage, poiché richiede un numero minore di dischi; dall'altro migliora il disaster recovery, poiché la quantità di dati da trasferire risulta ridotta. I dati di backup e di archiviazione comprendono in genere un numero elevatissimo di dati duplicati.
Gli stessi dati vengono memorizzati più volte, consumando senza necessità spazio di storage su disco o su nastro, elettricità per l'alimentazione e il raffreddamento delle unità disco o delle unità nastro e larghezza di banda per la replica. Tutto ciò crea una catena di inefficienze di costi e risorse all'interno dell'organizzazione.
 Se nel vostro server non è abilitata la deduplica, ecco come procedere.
Dalla dashboard iniziale scegliere Add roles and features.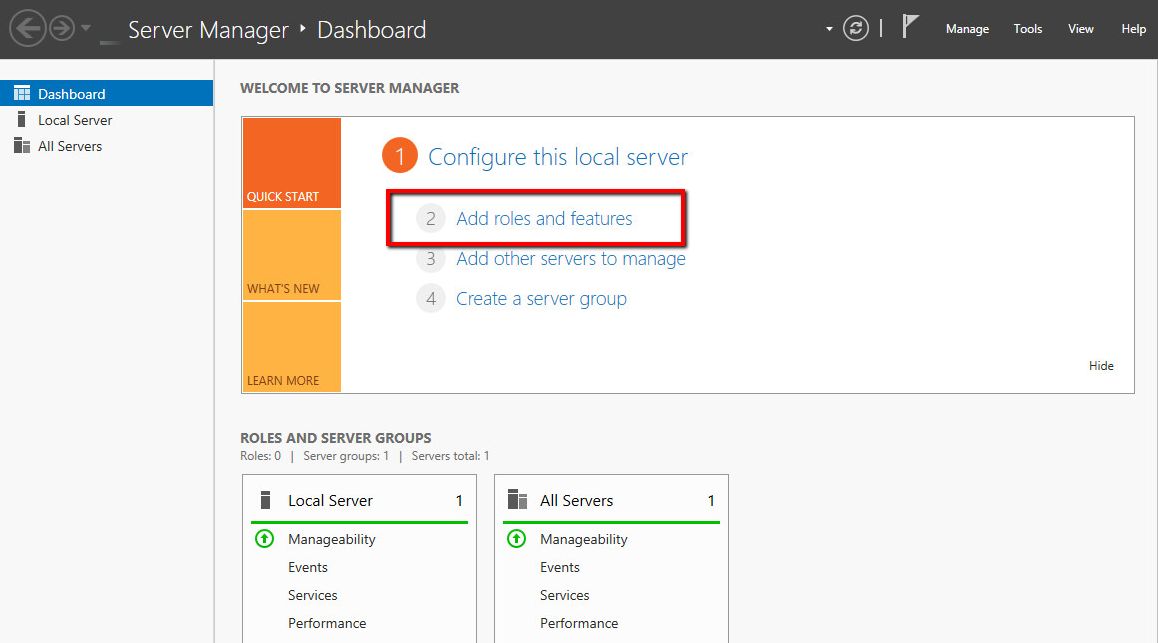 Scegliere Next alla prima schermata.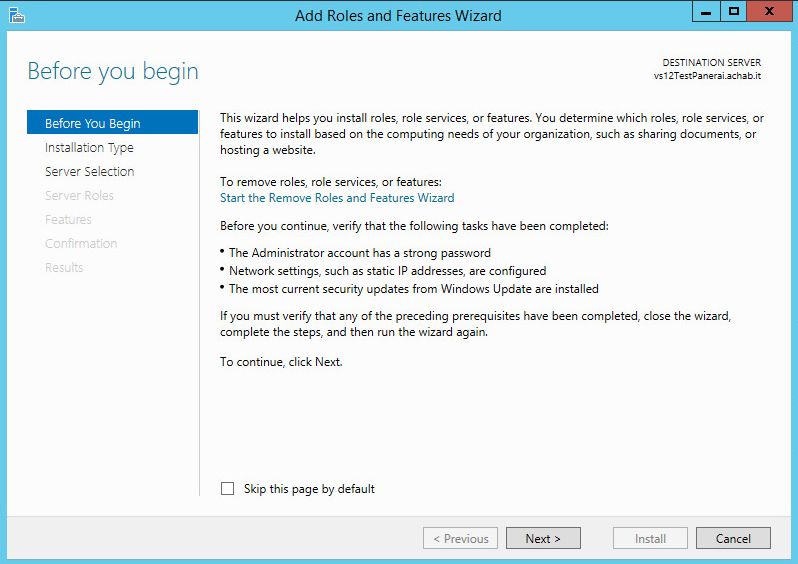 Scegliere Role based… e premere Next.
Se necessario, evidenziare il server sul quale si sta lavorando e premere Next.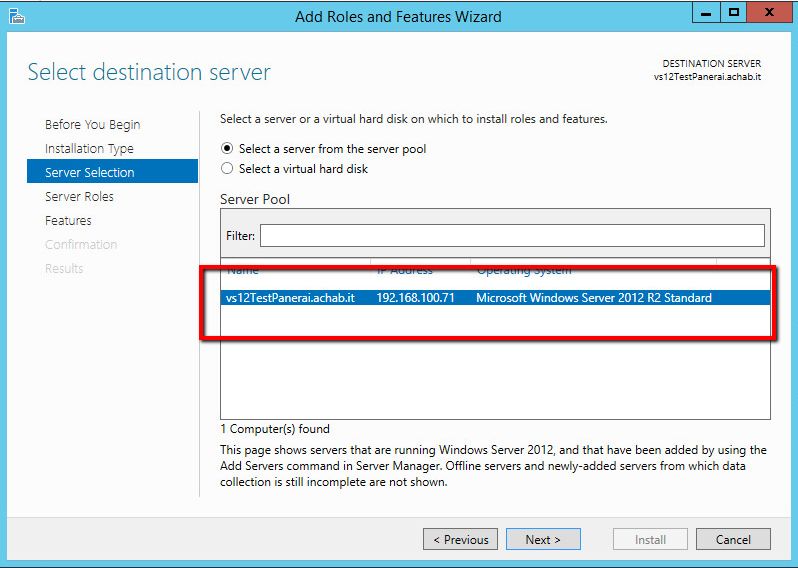 Scegliere File and Storage Services.
Espandere la struttura File and Storage Services cliccando sul triangolino.
Espandere la struttura File and iSCSI services cliccando sul triangolino.
Scegliere Data deduplication.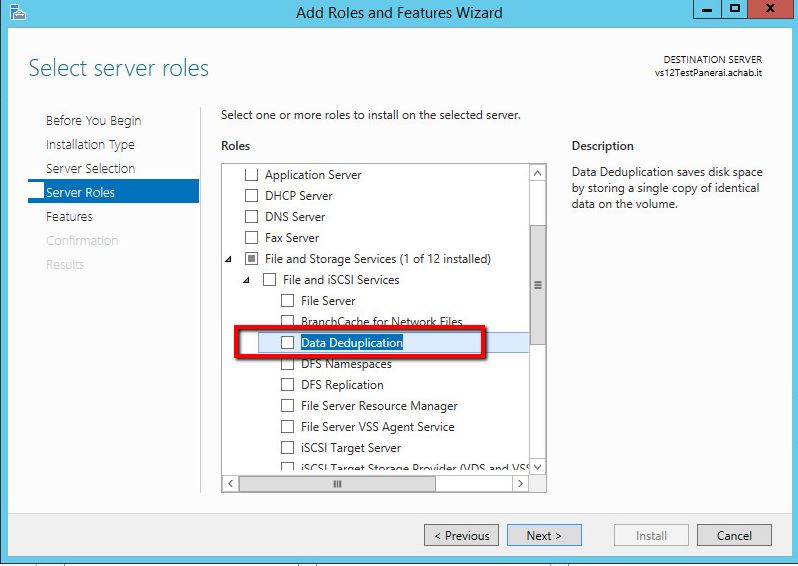 Potrebbe comparire un popup che informa che è necessario installare altri componenti per far funzionare la deduplica: selezionare Add feature dalla successiva schermata.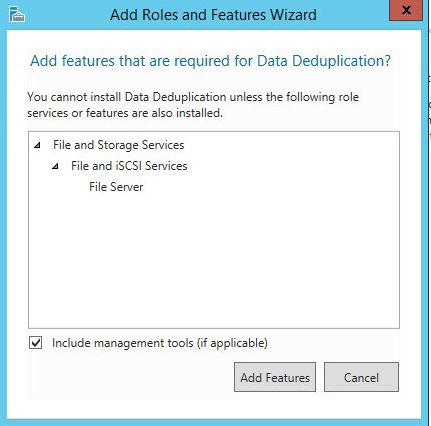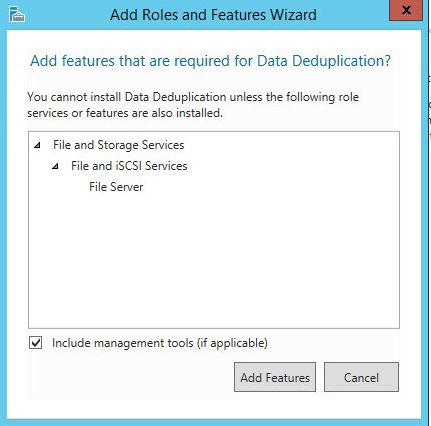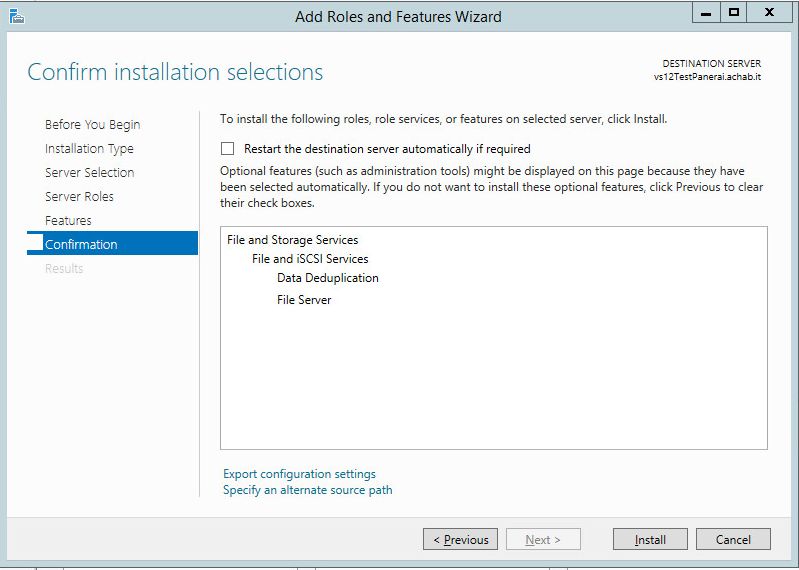 Dopo qualche istante di attesa la schermata di installazione proporrà il pulsante Close.
A questo punto l'installazione è terminata e il tuo server supporta la deduplica.
ISCRIVITI ALLA NEWSLETTER DI PC-GURU.IT
Grazie all'iscrizione ti informerò ogni volta che pubblicherò un nuovo contenuto.
Non perderti nemmeno un articolo!
Iscriviti alla nostra newsletter inserendo la tua mail qui :