How to recreate Mailbox without deleting AD Account
Spesso ci si trova davanti ad una corruzione di una o più cassette postali. Tale problema può scaturire da diversi problemi, alle volte riguardanti il file system alle volte riguardanti il contenuto della cassetta postale stessa.
Se le operazioni di ripristino che solitamente sono l'esecuzione del comando :
New-MailboxRepairRequest -Mailbox <mailbox name@domain name> -CorruptionType ProvisionedFolder,SearchFolder,AggregateCounts,Folderview
non dovessero funzionare sarà opportuno ricreare la mailbox e poi restorare il backup o il PST precedentemente esportato.
ATTENZIONE
Se si eliminerà la cassetta postale direttamente dalla console GUI di Exchange, questo operazione eliminerà anche l'account Active Directory ad essa associato.
Quindi gli amministratori di sistema molto spesso si confondono e commettono questo errore.
Per non incorrere in questa problematica è necessario eseguire il comando Disable-Mailbox per rimuovere SOLO la cassetta postale e le proprietà di Exchange che non elimineranno l'account AD.
Eseguiamo il comando di eliminazione della mailbox :
Run Disable-Mailbox -identity <Mailbox ID>
Una volta eliminata la mailbox possiamo verificare che l'operazione sia andata a buon fine con il comando :
Get-Mailbox -Identity <Mailbox ID>

A questo punto possiamo andare a ricreare la cassetta postale, in questo caso possiamo usare anche l'interfaccia ECP di Exchange:
admin center–>Recipients–> Mailboxes–> Click on User Mailbox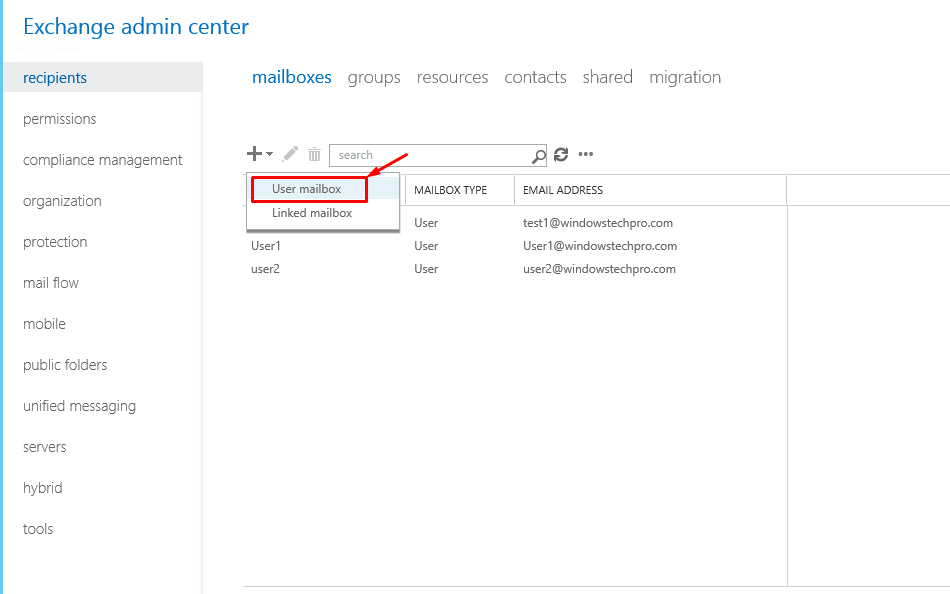 Click on Browse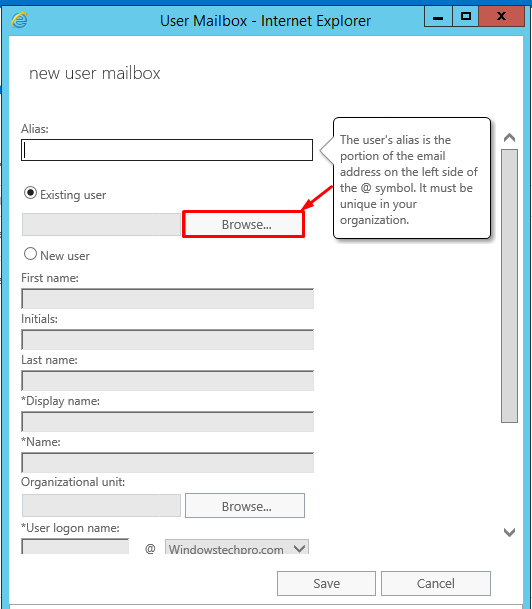 Select Ad User to recreate mailbox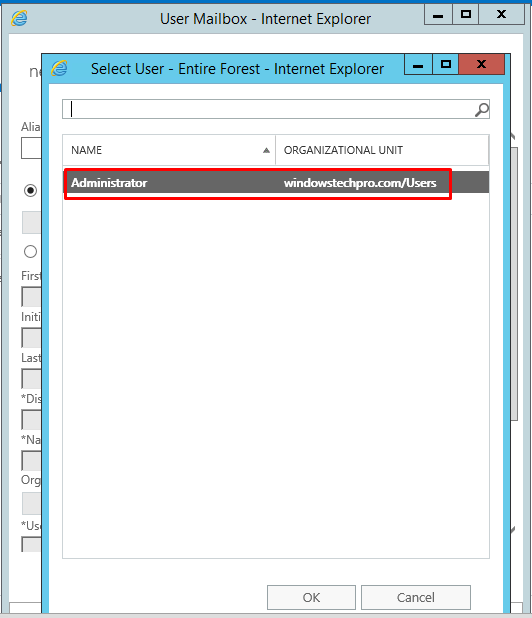 Click on More Options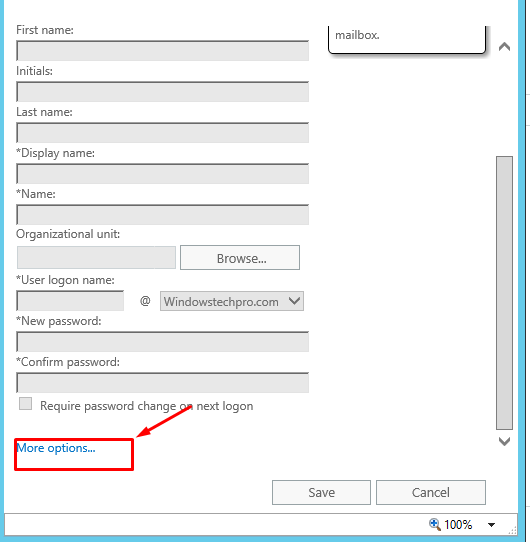 Select the Mailbox Database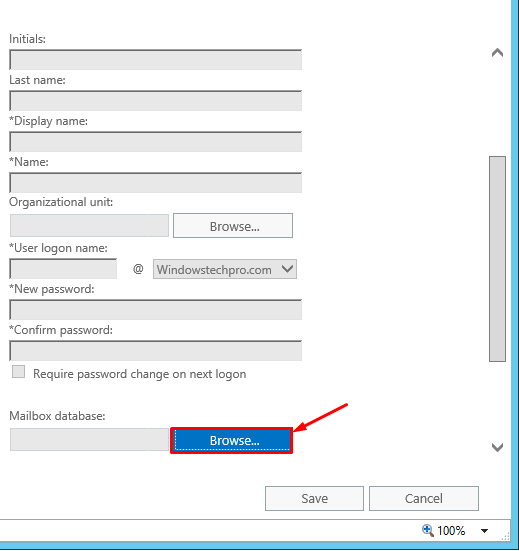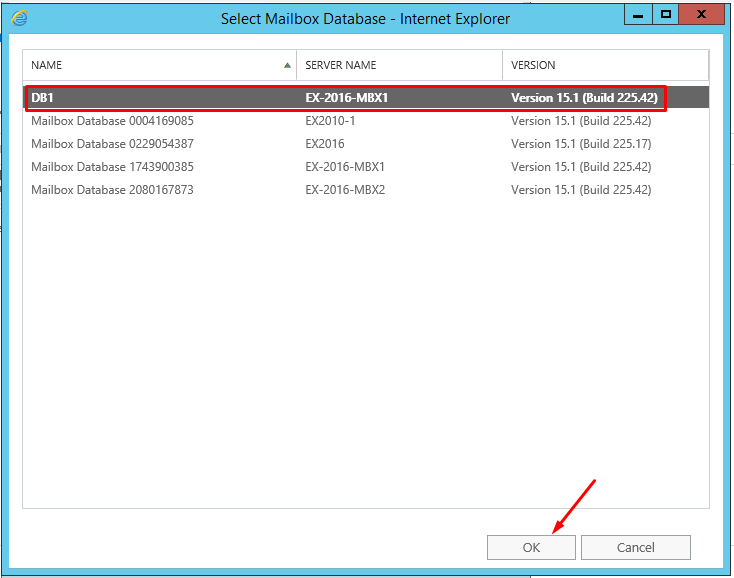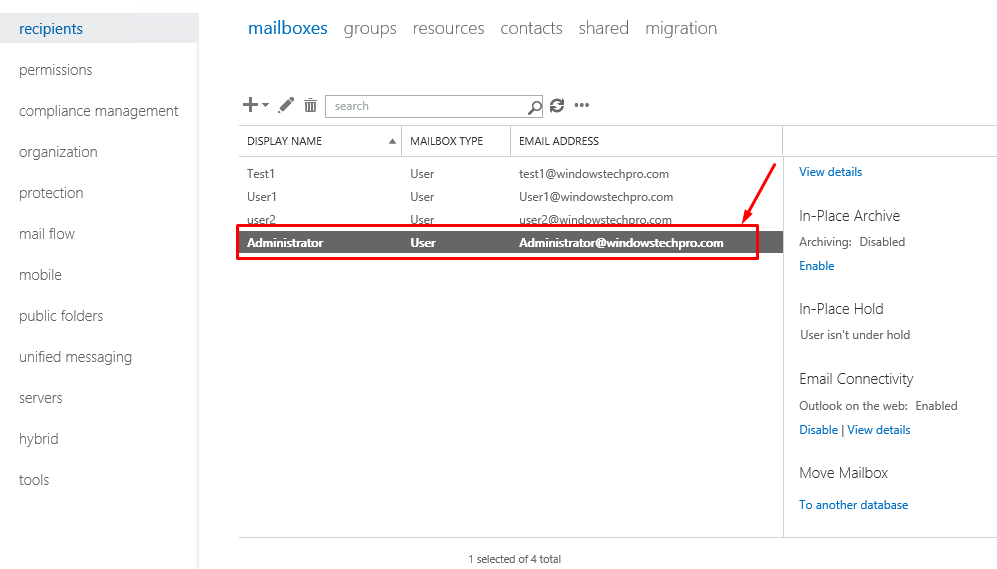 Ora l'utente ha nuovamente associato una mailbox vuota e perfettamente funzionante.
A questo punto non dovrete fare altro che importare il PST precedentemente esportato o agire sul vostro software di backup per restorare la posta elettronica dell'utente.
Le operazioni di importazione ed esportazione del PST possono essere effettuare direttamente dall'ECP di exchange agendo con il tasto destro sull'utente desiderato.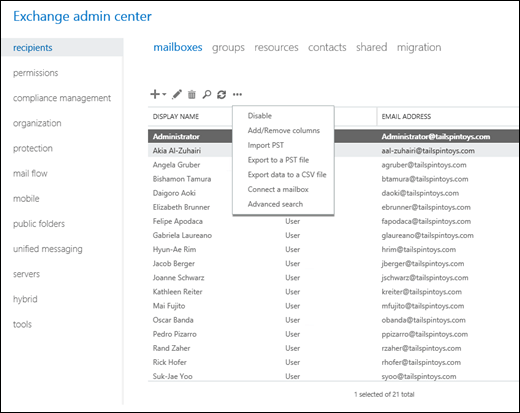 Per tale operazione potete fare riferimento alla guida ufficiale Microsoft :
Procedure per le esportazioni di cassette postali in file pst in Exchange Server | Microsoft Docs
ISCRIVITI ALLA NEWSLETTER DI PC-GURU.IT
Grazie all'iscrizione ti informerò ogni volta che pubblicherò un nuovo contenuto.
Non perderti nemmeno un articolo!
Iscriviti alla nostra newsletter inserendo la tua mail qui :