FIX: Office isn't licensed properly – Cannot verify license in Office 2019, 2016
Se hai installato Microsoft Office 2019 o Office 2016 con una licenza di Office legittima e ricevi l'errore "Office non è concesso in licenza correttamente e potresti essere vittima di una contraffazione del software." questa è la soluzione al problema.
Nella versione inglese il messaggio di errore sarà il seguente :
"Cannot Verify License" & "Office isn't licensed properly and you might be a victim of software counterfeiting"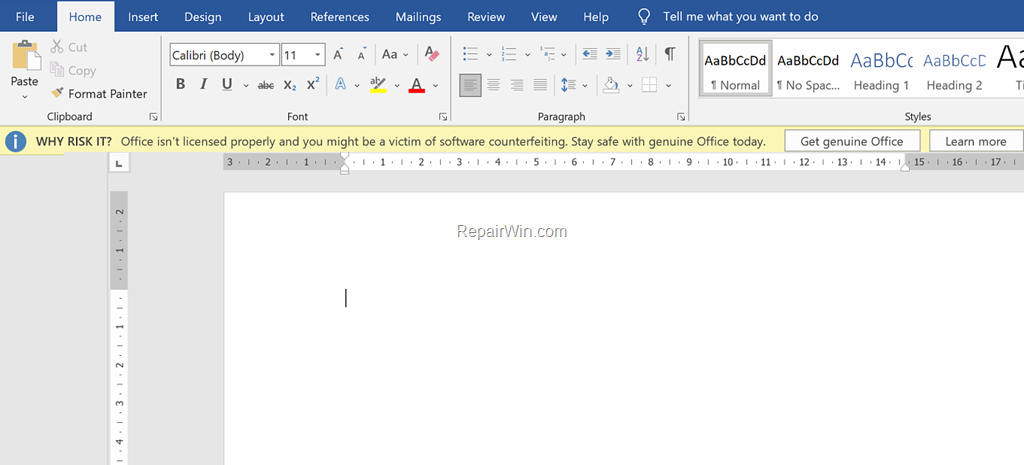 Attualmente l'unica soluzione valida ( ne abbiamo testate diverse trovate sul web ) è quella di ripristinare office ad una versione precedente.
I passi da seguire sono i seguenti.
Chiudere tutte le applicazioni di Office.
Aprire il prompt dei comandi come amministratore
Digitare i comandi sotto riportati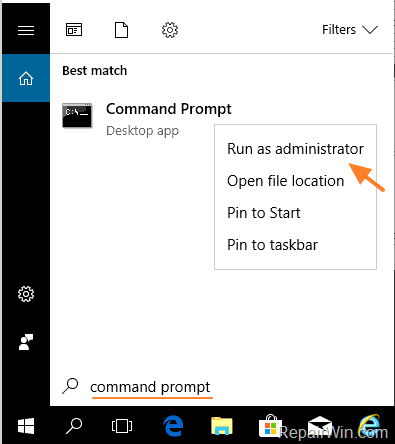 cd\
cd C:\Program Files\Common Files\microsoft shared\ClickToRun
officec2rclient.exe /update user updatetoversion=16.0.13628.20274
Attendere dai 5 ai 15 minuti il completamento dell'operazione.

Per ultimo sarà necessario interrompere gli aggiornamenti del pacchetto office in modo da impedire l'aggiornamento e quindi il ripresentarsi del problema.
Apri qualsiasi applicazione di Office e vai al menu File -> Account.
Fare clic su Opzioni di aggiornamento e Disabilita aggiornamenti.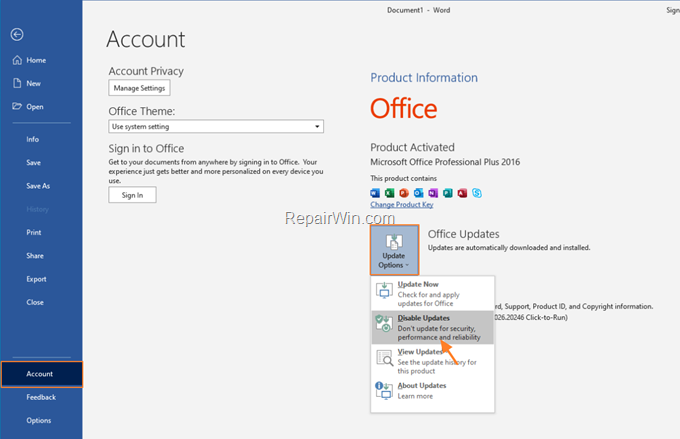 Fino ad un aggiornamento risolutivo da parte di Microsoft questa strada funziona ed è di facile applicazione.
ISCRIVITI ALLA NEWSLETTER DI PC-GURU.IT
Grazie all'iscrizione ti informerò ogni volta che pubblicherò un nuovo contenuto.
Non perderti nemmeno un articolo!
Iscriviti alla nostra newsletter inserendo la tua mail qui :