Fix VMware VCSA /storage/log filesystem out of disk space
Mi è capito di non riuscire a connettermi, ne attraverso il client ne attraverso l'interfaccia web, ad una macchina VCSA 6.0 Riavviando la macchina questa funzionava per un breve periodo per poi tornare a ripresentare lo stesso problema bloccante. Accedendo alla pagina di amministrazione web :
https: // <VCENTER_IP>: 5480
mi sono trovato davanti ad un errore relativo al file system dovuto allo spazio esaurito per la partizione di log. The /storage/log filesystem is out of disk space or inodes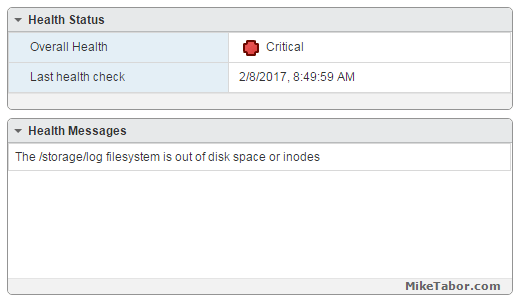 A questo punto l'unica strada per una verifica dettagliata è l'utilizzo di putty . Eseguendo il comando df -h si vede subito quale partizione ha lo spazio occupato al 100%  

How to fix VCSA /storage/log filesystem out of disk space
Fortunatamente la risoluzione del problema è abbastanza semplice: basta dare un pò più di spazio disco alla partizione interessata. Apriamo quindi le proprietà della macchina e andiamo a riservare dello spazio aggiuntivo al volume precedentemente identificato con il comando df -h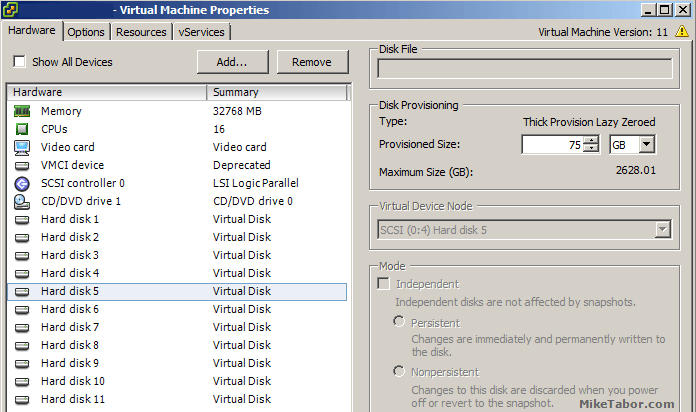 A questo punto torniamo nella sessione Putty e lanciamo il seguente comando :  
vpxd_servicecfg storage lvm autogrow
  Aspettiamo il tempo necessario al completamento dell'operazione e riavviamo la macchina. A questo punto il funzionamento delle VM sarà ripristinato.      
ISCRIVITI ALLA NEWSLETTER DI PC-GURU.IT
Grazie all'iscrizione ti informerò ogni volta che pubblicherò un nuovo contenuto.
Non perderti nemmeno un articolo!
Iscriviti alla nostra newsletter inserendo la tua mail qui :