Ruolo WSUS Installazione fallita con errore "l'operazione non può essere completata perché il server specificato richiede un riavvio"
Mi è capitato diverse volte di non riuscire a portare a termine l'installazione del ruolo WSUS a causa di un presunto riavvio del server necessario.
Nello specifico l'errore a cui ci si trova di fronte è il seguente :
The request to add or remove features on the specified server failed. the operation cannot be completed because the server that you specified requires a restart.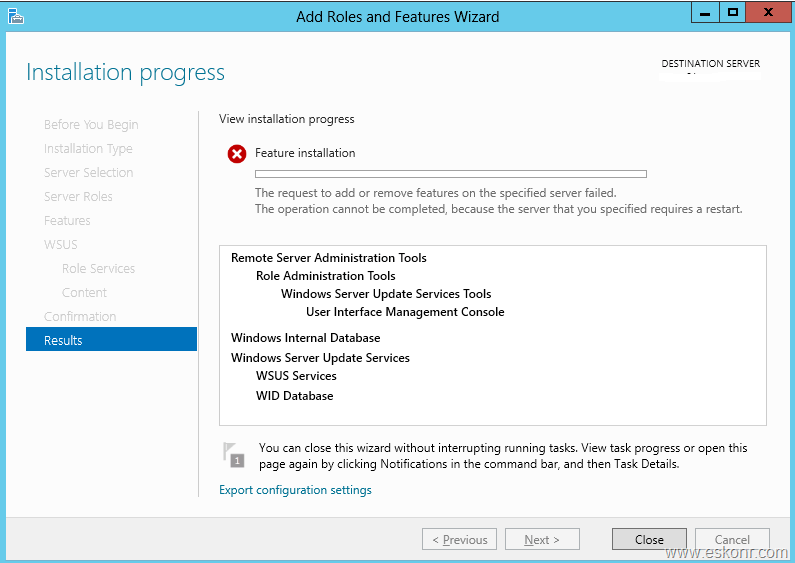 Ovviamente anche riavviando il server e ripetendo l'installazione ci si trova di fronte sempre allo stesso messaggio di errore con l'impossibilità di procedere oltre.
Fortunatamente la risoluzione di questo problema  abbastanza semplice e veloce.
Vediamo come fare.
Spostiamoci sul server Domain Controller e apriamo la console di Gestione Criteri di Gruppo.
Selezioniamo la Default Domain Policy e facciamo Edit.
Spostiamoci sotto il percorso :
Computer Configuration—>Policies—>Windows Settings—>Security Settings—>
Local Policies—>User Rights Assignment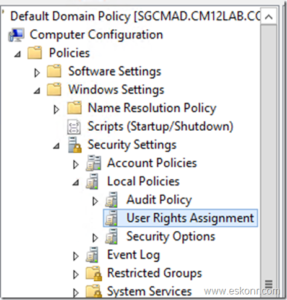 Selezionare la voce Logon as Service  , fare clic su Aggiungi utente o gruppo, e inserire
NT SERVICE \ALL SERVICES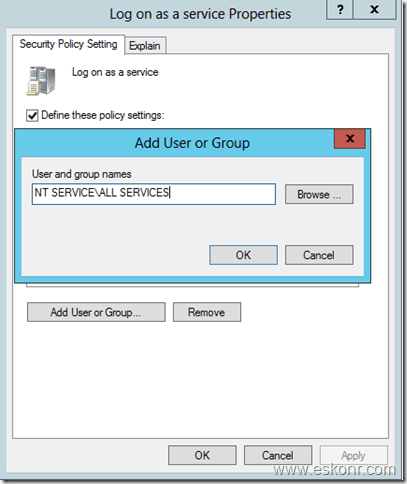 Date Ok e chiudete la console di gestione dei criteri di gruppo.
Nota: Non è obbligatorio modificare il criterio di dominio predefinito per abilitare questo settings si può tranquillamente  creare una nuova GPO.
Ritornate sul server dove dovete implementare il ruolo WSUS e aggiornate le Group Policy con il comando :
gpupdate /Force

Ora potete riaprire il Server Manager e completare l'installazione del ruolo WSUS senza ulteriori problemi.
Per altre informazioni riguardanti la configurazione e l'installazione del ruolo WSUS vi invito a leggere :
PC-Guru Installazione Ruolo WSUS
PC Guru Configurazione WSUS tramite GPO
ISCRIVITI ALLA NEWSLETTER DI PC-GURU.IT
Grazie all'iscrizione ti informerò ogni volta che pubblicherò un nuovo contenuto.
Non perderti nemmeno un articolo!
Iscriviti alla nostra newsletter inserendo la tua mail qui :